STUDIES IN HEALTH CARE, CONSUMER GOODS AND SOCIAL AREA
GAMMA has a tremendous amount of experience in qualitative and quantitative marketing data collection and analysis.

Our marketing research methods includ:
GAMMA Insight offers complete market research projects, from the preparation of briefing and methodologies to execution and analysis.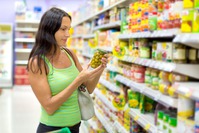 GAMMA Neurolab designed to give technological support to companies. Innovation is the driving force in this division, involving local and international partners in developing solutions.